SHOTCRETE (SPRAYED CONCRETE)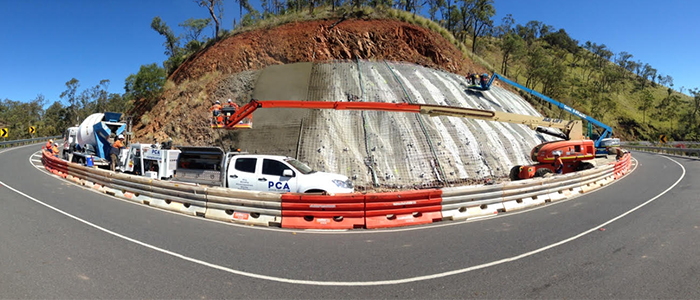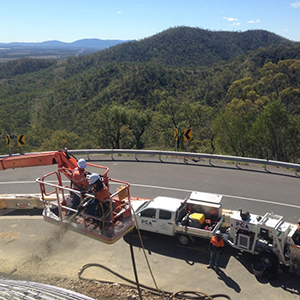 Shotcreting is the process of applying wet pre mixed concrete via a high pressure hydraulic concrete pump through a line where high pressure air is injected at the nozzle to increase the velocity of the concrete exiting the gun. This sprayed concrete can be projected at an adjustable velocity onto a myriad of different surfaces. Although shotcrete is typically sprayed onto either conventional reinforcing bars or mesh, it can also incorporate steel or synthetic fibers as part of the concrete mix.
Shotcrete has a variety of applications and is utilised routinely within the ground engineering sector. PCA Ground Engineering has experience in using sculptured, coloured, reinforced shotcrete in conjunction with other stabilisation methods in numerous projects such as mines, road & rail infrastructure, retaining walls and for a variety of slope stabilisation & rockfall protection projects.
Shotcrete Applications
Retaining/shoring walls
Slope stabilisation
Road and rail embankments
Mine box cuts, portals and high walls
Mine & tunnel underground roof support
Dam spillways
Detention tanks
Sea walls
In ground drain channels and culverts
Simulated rock and block finishes/mock rock
Ground engineering
PCA Ground Engineering can be engaged as the subcontractor or principal contractor where we routinely manage the complete earthworks, drilling and shotcreting packages on projects, ensuring optimal program and budgetary goals are achieved.