Environment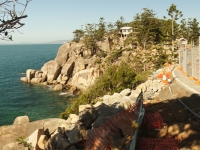 Understanding and managing our impacts throughout the lifecycle of our products and services is fundamental to our long-term business success.
We believe that our ability to manage these impacts and to identify opportunities to assist our clients to do the same, will deliver long-term benefits for the eco-systems upon which we all depend.
We are committed to the development of robust environmental management systems and resource efficiency programs that will sustain our natural environment for future generations.
We continue to identify business opportunities through climate change solutions and develop our capability in key sustainability service offerings such as low energy products, renewable energy and sustainable transport. We are committed to lowering our fuel and energy consumption in order to further reduce our carbon footprint.
Health and Safety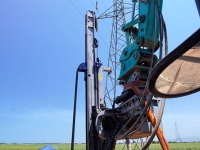 Piling and Civil Australia is committed to protecting the health and safety of employees and contractors while working. PCA has a health and safety management system that is integrated with organisational activities, ongoing development with its employees and contractors input and support is essential in its continual refinement. All employees and contractors have a responsibility to work safely, to take all reasonable care for their own health and safety, and to consider the health and safety of other people who may be affected by their actions.
PCA will strive to improve work place safety in partnership with its employees, contractors and clients endeavoring to achieve a goal of zero Injuries.
Industrial Relations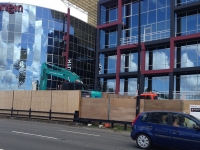 Piling and Civil Australia (PCA) is an Equal Employment Opportunity (EEO) employer.
It is PCA's belief and policy to treat everyone fairly and equally, regardless of their gender, sexual orientation, age, race, ethnic origin, disability or any other factor not relevant to the work position. Piling and Civil Australia is committed to providing all employees and potential employees with fair access to employment related opportunities.
Piling and Civil Australia will hire, develop, motivate and retain individuals based upon their job related qualifications, ability and performance. PCA will ensure that no person or group of people will be treated as less favorably than another. Decisions regarding recruitment, promotion, transfers, training and development will be based on merit. All employees will be treated equally according to their skills, qualifications, competencies and potential.
Licensing
Builders License
QLD Building Services License Number 1170028
Builders Licence Categories:
Foundation Work (Piling and Anchors)
Plumbing and Drainage
Builder Low Rise
Memberships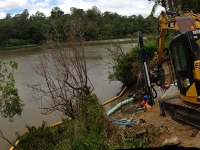 PCA supports industry associations and professional institutions that advance the cause of efficiency, innovation, technical excellence, ethical behavior and sound business practice in our industry.
We are a proud member of:
​
Quality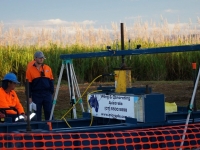 PCA recognises that in order to maintain and exceed customer satisfaction, it must achieve all that has been specified, completely fulfilling its obligations before seeking customer approval and acceptance. This shall be undertaken through constant review to confirm the customer's needs and expectations at all interfaces have been successful.
PCA also aims to achieve improved productivity, efficiency and quality by having an effective and properly managed quality system by ensuring that all staff are suitability trained. All PCA employees are responsible for quality and are required to comply with the Company's quality system as outlined in the Management System Manual. All Employees are made aware of these requirements starting with their initial company induction and further supported by the relevant workplace manager.
PCA has a comprehensive management system that focuses on continuous improvement and the pursuit of the highest level of customer service.
The program includes a pre-construction review process to identify and address any design aspects that pose a potential risk as well as regular system audits throughout projects.
This process is designed to ensure a well defined and systematic approach to identifying and rectifying project issues, ensuring our clients remain well informed and receive a superior quality products and services.
We have put in place support systems that include:
Certification ISO 9001:2015 for Quality Management
Safety management systems certified to AS/NZS ISO 45001:2018
Environmental Management Systems AS/NZS ISO 14001:2015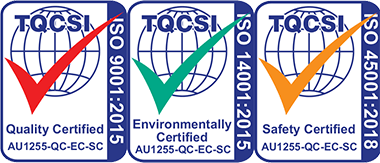 Policies